It will be competing in the 2019 IMSA MICHELIN Pilot Challenge.
Bryan Herta Autosport won both the Manufacturer and Team championships in 2018 Pirelli World Challenge class using a Hyundai I30 N TCR. It was a great race for Hyundai and you can bet that the South Korean marque will not stop there.
Hyundai has announced that it will continue with its championship with the exact same team, but with a new car. Bryan Herta Autosport will compete in the 2019 IMSA Michelin Pilot Challenge in the brand-new Hyundai Veloster TCR race car.
The Hyundai Veloster TCR shares approximately 85% of the winning i30 TCR core components, which includes the turbocharged 2.0-liter turbocharged 350-horsepower engine. The Hyundai Motorsport Customer Racing team designed it. It will be manufactured at Hyundai Motorsport Headquarters in Alzenau.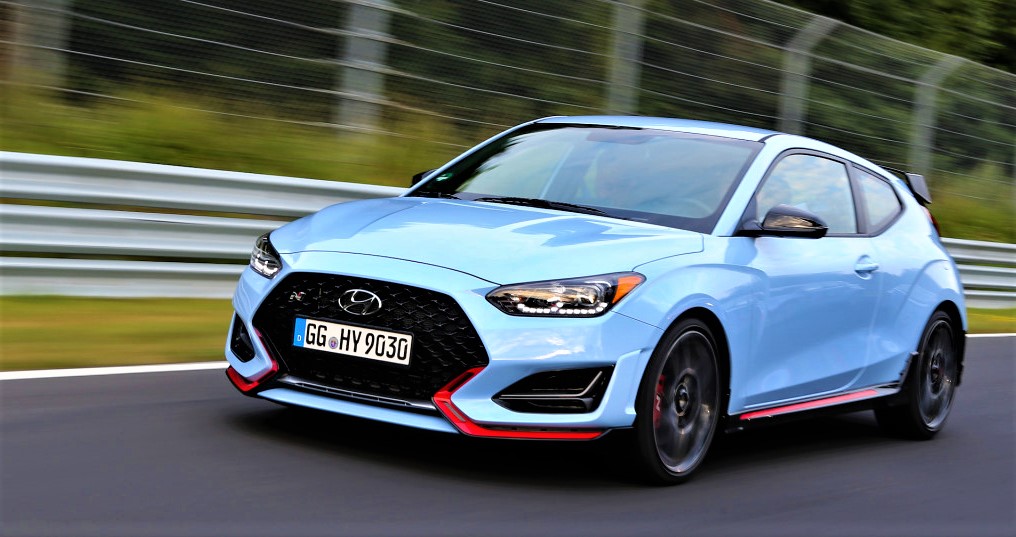 "We are thrilled to have Bryan Herta Autosport racing the Veloster N TCR at America's most fabled circuit in the IMSA Michelin Pilot Challenge," stated Dean Evans, Hyundai Motor America's Chief Market Officer. "After their 2018 championship run, we are excited to see what they have in store for our customers and fans in the Veloster N TCR racing cars."
Veloster N TCR as well as i30 N TCR have been fully approved for competition in TCR series. However, deliveries to customers in markets where Veloster N road cars are available will be prioritized. The Veloster N TCR will have a Hyundai Motorsport 2.0L direct injection turbocharged engine. This is in contrast to the regular Veloster N. It can produce 350 horsepower and 332 pound-feet.
The Veloster NTCR will be announced closer to the start the 2019 IMSA Michelin Pilot Challenge Season. It will begin on January 25, 2019, at Daytona International Speedway. The current U.S. exchange rates will set the retail price at $155,000.