Enjoy the BMW Z4 jokes.
It was 2013, when Toyota unveiled the FT-86 Open at Geneva Motor Show. Although rumors claimed it would be produced, the convertible version Toyota's baby sports car has never been seen in production. Its bigger brother, the Toyota baby sports car, is also losing its fixed roof, but not for the Swiss auto shows, as the GR Supra Sport Top will be developed for SEMA.
The convertible isn't as big as the FT-86 Open, but the Supra's rear pillars and glass are still in place. As the teaser video shows, Toyota was working on a removable roof for the A90 Gazoo Racing-branded sports car. It wasn't an easy task, but the Supra was able to have unlimited headroom after removing the roof made it difficult.
It is too early to know if Toyota plans to sell a convertible Supra. There's still the BMW Z4 roadster on which this car is built, with its retractable roof, which can be raised or lowered in 10 seconds. A Supra with a removable roof is unlikely, as it could reduce sales of its German counterpart.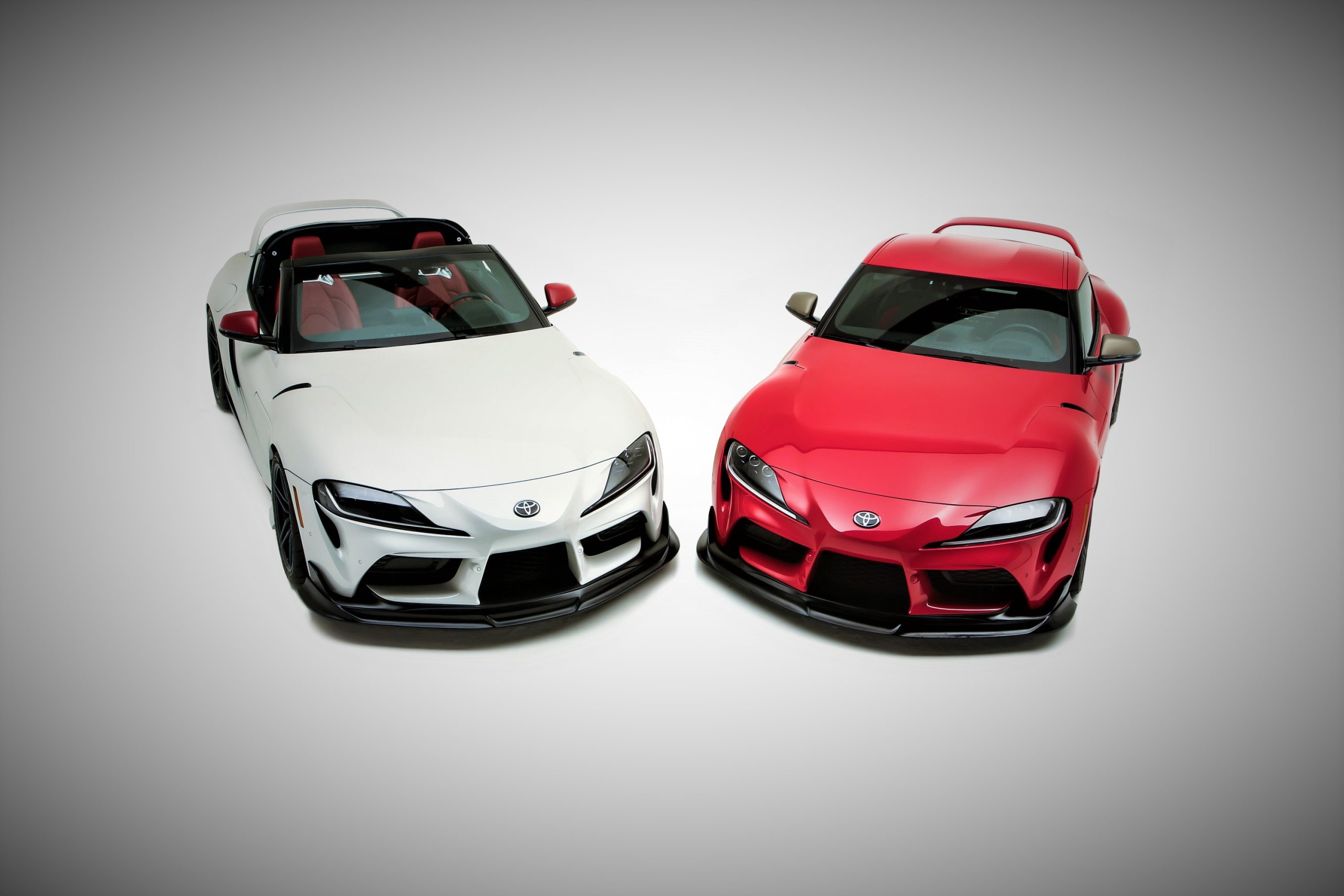 According to a Japanese magazine Best Car Web, Tetsuya Taka, the chief engineer of Toyota Supra, has admitted that an open-air Supra is possible. It would be a targa configuration, rather than a traditional fabric top like the BMW Z4. But we'll have to wait and watch.
Toyota may be waiting to see the feedback on the GR Supra Sport Top concept before pulling the trigger. We might still get a Japanese performance vehicle, even if it isn't approved for production. This is evident from the Super Sport hypercar with approximately 1,000 horsepower that was shown with a similar roof configuration.